LaunchCode is a non-profit organization on a mission to increase upward economic opportunity as well as regional talent retainment for the present tech industry in the United States. I was employed by LaunchCode to design and develop their new website from the ground up between 2014 and 2015.
Throughout the project regular stakeholder meetings were conducted to align business goals, customer needs, and day-to-day operational expectations. Final vision and direction was established together with the LaunchCode President, VP of Operations, Director of Technology, and board members of the LaunchCode Foundation.
Selected work shown only due to sensitive details contained in other artifacts. Website has since been updated by subsequent team members.
Collateral:
Website.
Involvement:
Admin UI workflows, front-end responsive web design, and web development.
Tools:
Balsamiq, Adobe CS, jQuery, JavaScript, HTML5/CSS3, SASS, SQL, Linux, and Ruby on Rails.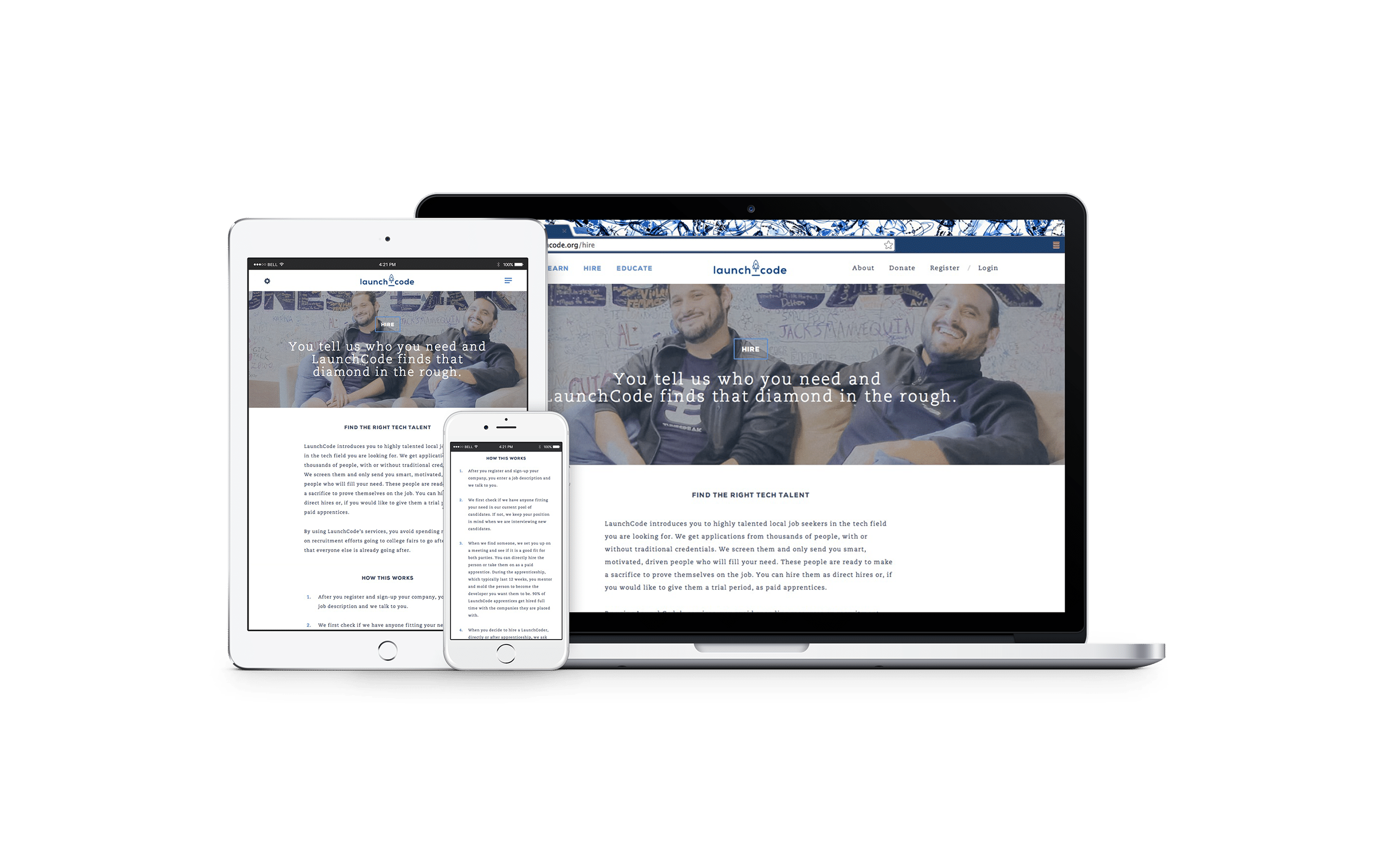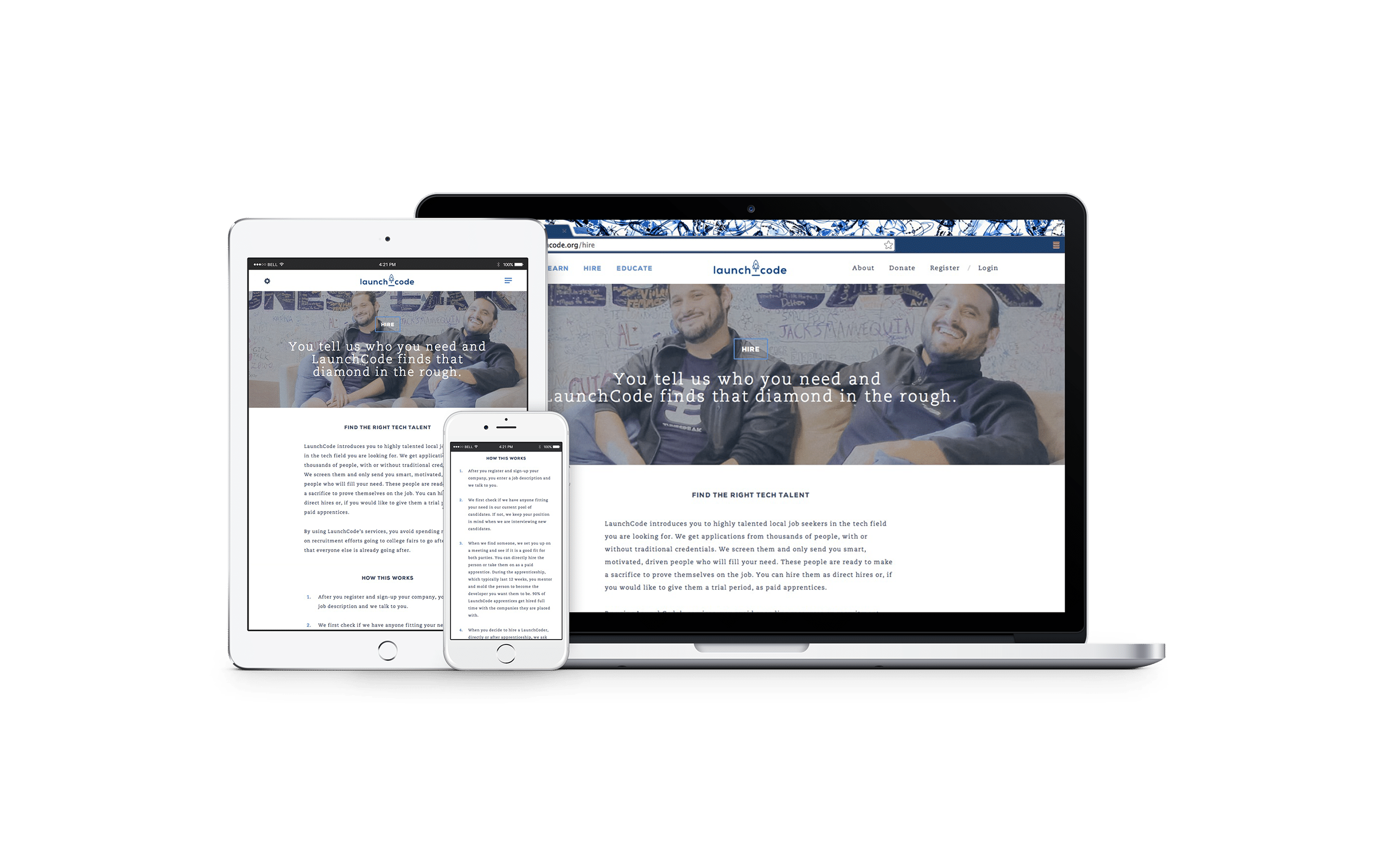 Crafted with pixel precision and respect to the client's vision.
The website attracted over 350,000 people in the first 3 months of launch.
The site hosts over 20,000 monthly visitors and continues to grow in its traffic.